Add A Diving Class To Your Vacation Package
Never tried scuba diving?   Want to give it a try?  Our Learn to Dive Adventure Package makes it stress free.  Experienced, certified PADI scuba diving instructors will teach you everything you need to enjoy and be safe.  Instructor will go with you to explore the prolific marine life awaiting you in the underwater world at shallow depths for beginning divers. Your scuba diving certification is for life. Already Certified? We Have Some Great Specials For You: CLICK HERE
What to expect:
The Northwest Pacific scuba diving is famous for the tremendous amounts of marine life. Schooling fish on every dive site, white tip sharks, spotted eagle rays, southern sting rays and small critters like sea horses and harlequin clown shrimp. Add all that to the big critters like whale sharks, manta rays, humpback whales, orcas, cow nose rays, pilot whales and you have world class diving and a life time of memories.
Discover Scuba Diving – Starting @ $140 (depending on beach location)
Discover Scuba Diving – Who should try this experience?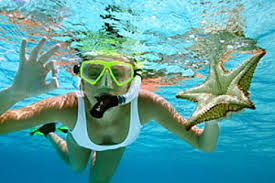 Have you always wondered what it's like to breathe underwater? If you want to try scuba diving, but aren't quite ready to take the plunge into a certification course, Discover Scuba Diving is for you. PADI dive shops offer this program either in a pool, off a beach or from a dive boat. You can try scuba close to home or while you're on vacation at a dive destination. While not a scuba certification course, Discover Scuba Diving is a quick and easy introduction to what it takes to explore the underwater world. LEARN MORE
PADI Open Water Certification Course – Starting @ $475 (depending on beach location)
PADI Open Water Certification Course – Who should take this course?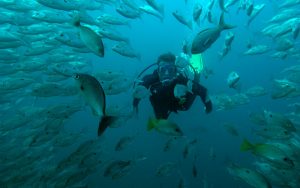 If you've always wanted to take scuba diving lessons, experience unparalleled adventure and see the world beneath the waves, this is where it starts. Get your scuba diving certification with the PADI Open Water Diver course – the world's most popular and widely recognized scuba course. Millions of people have learned to scuba dive and gone on to discover the wonders of the aquatic world through this course.
To enroll in a PADI Open Water Diver course (or Junior Open Water Diver course), you must be 10 years old or older. You need adequate swimming skills and need to be in good physical health. No prior experience with scuba diving is required. LEARN MORE
Ocean temperature and visibility:
Visibility is not seasonal and averages 40-60 ft year round and we have very calm seas, particularly in US summer months when water is very warm and flat calm. Water temperature ranges from averages of 74-78 F from December to March (5mm suit recommended) and 78-84 F from April to November (3mm suit recommended)
Our agents can set up the all inclusive or al a carte vacation package and itinerary you want throughout the country. There is no charge for our service and we'll save you money and lots of time and you'll get the vacation you want.
*We have a wonderful NEW DVD, it is 23 minutes: LEARN MORE
To see all 189 of the adventure tours that Bill Beard's operates Throughout Costa Rica: CLICK HERE
Bill Beard's Costa Rica has privately escorted tours and first class accommodations throughout the country that may be added to other packages.
Costa Rica Is The "Learn How To" Country: Families Need To Check This Out: LEARN MORE
We also offer world class adventure tours, scuba diving, snorkeling, surfing, sailing and fishing.
We arrange everything in advance, so you can relax and enjoy your vacation.
For single, triple, quad or group rates, contact our agents.
Our Reservation Office Is Located In La Fortuna, Costa Rica In The Shadow Of Arenal Volcano, behind the Catholic Church, Near The World Famous Hot Springs.

For Reservations & Information

Contact Our Office At 877 853-0538 or 954 453-5044 M – Sat., 9 – 9 ET
Sign up for our Latest Newsletter & Adventure Travel Deals
To Get Connected And Stay Up To Date With Bill Beard's
Like Us On Facebook
Follow Us On Twitter
Watch Us On YouTube
Connect On LinkedIn
Check Us Out On TripAdvisor
IMPORTANT NOTE – Please be advised that every reasonable effort has been made to keep all prices up to date and free of errors or omissions. Prices and policies from our vendors and the Costa Rican government are subject to change without notice. Invoices will be issued at the time of booking to confirm all final rates and offers.